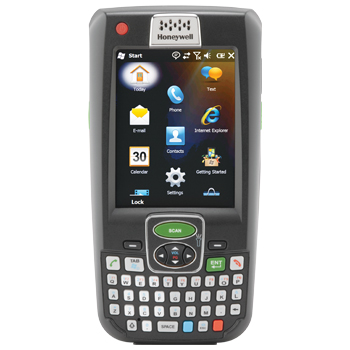 Honeywell announces their new Dolphin 9700 Rugged Digital Assistant. The 9700 provides reliable and easy to use multi-modal communications and data collection. Mobile workers can perform a multitude of tasks on the Dolphin 9700, including business computing, e-mail, instant messaging, web browsing, voice calls, bar code scanning, color picture taking, video recording, GPS tracking, and vehicle navigation. The Dolphin 9700 is available to order 1/29 and to ship 3/8/2010.




Great for: route accounting, field services, healthcare point-of-care apps
We like: consolidation of hardware simplifies workflow and reduces expense, optional disinfectant ready housing for healthcare use
On the other hand: a bit heavier than other products in its class

Iceberg Enterprises is a manufacturer of office furniture and accessories.
Like many successful companies, Iceberg struggled to maintain high standards of customer service in the face of rapid growth. The increase of orders, staff, and new product added strain on Iceberg's back-office and warehouse operations. Add to that, one of their largest customers introduced a new requirement for bar code labeling and advanced shipping notices.
Iceberg turned to Purple Oak for help. Purple Oak's FELIX system uses wireless mobile computers to manage receiving, shipping, transfer, and physical count operations, as well as directed picking and put-away functions. FELIX is designed to work with a company's existing accounting, manufacturing, or ERP software. It can be tailored to meet the unique needs of each business.
Iceberg's primary warehouse goals were in the area of order fulfillment. Hand held computers guide pickers as they fill orders and scanning validates the right product and right quantity for each order. FELIX also automates the printing of carton and pallet labels.
Purple Oak tailored FELIX to meet Iceberg's exact specifications and gave them the power they needed without the complexity and expense of other warehouse systems. Purple Oak's integration experience was critical to make the FELIX system's warehouse functions link seamlessly with Iceberg's Expandable ERP software. Now the two systems work as one. Information is shared real-time so both systems are always in sync.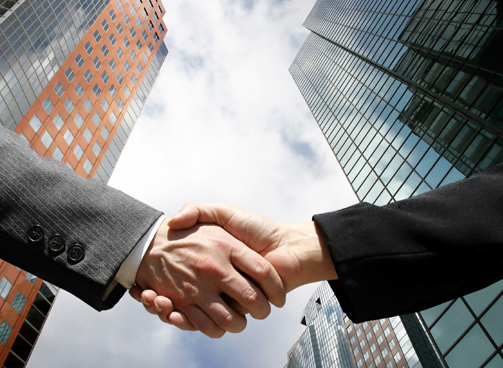 Breakfast & Bar Codes is a Purple Oak event featuring hands-on demonstrations, education, and networking opportunities, as well as an assortment of edible goodies. We will be demonstrating new equipment and exploring topics of interest. This is a great opportunity to meet other Purple Oak customers. Our next event will be scheduled in the spring.
AHR EXPO, International Air Conditioning, Heating, Refrigeration Exposition
1/25-1/27/2010 in Orlando, FL

Electronics West
2/9-2/11/2010 in Anaheim, CA

Green Manufacturing Expo
2/9-2/11/2010 in Anaheim, CA

KioskCom & The Digital Signage Show
4/14-4/15/2010 in Las Vegas, NV

DESIGN & Manufacturing-New England
4/21-4/22/2010 in Boston, MA

NA2010, The North American Material Handling & Logistics Show
4/26-4/29/2010 in Cleveland, OH

Purple Oak designs bar code and mobile data collection solutions for manufacturing, warehousing and distribution, and corporate business operations nationwide. We develop software, design bar code labels, perform site surveys, install wireless networks, provide integration services, and sell bar code equipment. Our customers range from Fortune 500 companies to small businesses desiring to improve the efficiency and accuracy of their data collection operations in all areas.

Pay us a virtual visit at Purple Oak
Celebrate the Chinese New Year on February 14th. Year 4708 (2010) is the Year of the Tiger.
By: Linda Quirk

The origins of the Chinese New Year celebrations were born out of fear and myth. Legend speaks of the wild beast Nien (which also is the word for "year") that appeared at the end of each year, attacking and killing villagers. Loud noises and bright lights were used to scare the beast away, and the Chinese New Year celebrations were born.
Aside from New Year's Eve, there are other important days of the 15-day New Year Festival, including JIE CAI CENG and YUAN XIAO JIE or Festival of Lanterns. The last day of the Chinese New Year Season is a day for lovers.
I'm a horse. What are you?
The Chinese Lunar Calendar and the Chinese Zodiac influence many.
This traditional New Year activity calendar has been followed for years.
Chinese New Year symbols hold much meaning:
Red envelopes called "hong bao" in Mandarin. These red envelopes, filled with money, are typically only given to children or unmarried adults with no job. If you're single, working and making money, you still have to give the younger ones the hong bao money. The color red denotes good luck/fortune and happiness/abundance in the Chinese Culture and is often worn or used for decoration in other celebrations.
Red Underwear for the Chinese New Year. What's with all the Red Underwear?
The Dragon is present in many Chinese cultural celebrations as the Chinese people often think of themselves as descendants of the mythical creature. On the fifth day of the New Year when many people have to start going back to work, they will also have the Dancing Dragons perform in the front of the office building. On the 15th day of the New Year (Yuan Xiao Jie), they will also have a lot of dancing dragon performances. The dragon represents prosperity, good luck and good fortune.
The Chinese New Year's Eve meal is the most important dinner of the year. Traditional New Year foods include Eight Treasures Rice, Tang Yuan, Song Gao, Jiu Niang Tang or Won Ton soup. Chicken, duck, fish and pork are important to the celebration. There are other Chinese New Year dishes that bring good fortune to your home & family.
Surprise the family with a home cooked New Year meal.
Care to learn the language or just interested in Chinese characters? The Confucius Institute is a global initiative and cooperative project of schools, the Office of Chinese Language Council International of the Chinese Ministry of Education, and Huazhong Normal University. Established in 2004, the international network of Confucius Institutes is dedicated to "enhancing the understanding of the Chinese language and culture".
Check out February and March Bizarre Holidays.