Honeywell announces their new Dolphin 6500 Mobile Computer.
Consistent with other Honeywell Dolphin mobile computers, the 6500 is equipped with high-performance data collection for linear and 2D barcodes, digital image and intelligent signature capture. The D6500 performs well in many, different environments including low light and bright sunlight.
Great for: retail in-store, retail supply chain, light idustrial
We like: angled image engine, light weight
On the other hand: pistol grip not immediately available, IP54 rating not suitable for rugged environments
MSRP: $1395.00-$1495.00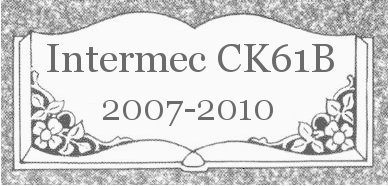 Intermec has provided the End-of-Build schedule for their CK61B.
This Product Alert provides valuable, advance information concerning the retirement schedule of the CK61B mobile computer. The CK61B configurations include the CK61ex and CK61NI (non-Incendive). The CK61B computer will retire at the end of July 2010.
One of the main benefits of this retirement notice is the ability for customers to purchase the CK61Bs they require and allow time for migration to the Intermec CK3, CN4e, or CN3e mobile computers if warranted.
Please contact Purple Oak at 847-329-9285 with any needs or questions you may have concerning this mobile computer.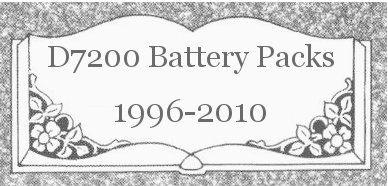 Honeywell has announced the End of Life of the Dolphin 7200 Battery Packs.
The D7200 Mobile Computers were discontinued in 2006 but Honeywell has been able to supply batteries, PN: 20000233, until recently. There is no replacement part available from Honeywell.
Please contact Purple Oak at 847-329-9285 for possible battery replacement or any of your other mobile computing needs.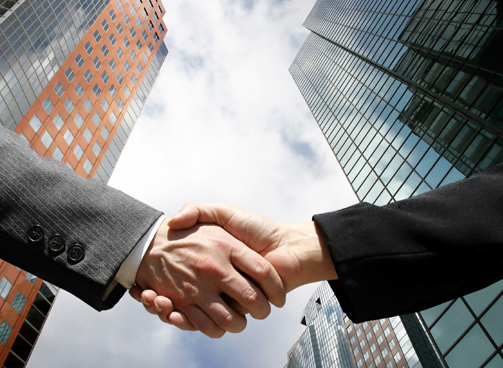 Breakfast & Bar Codes is a Purple Oak event featuring hands-on demonstrations, education, and networking opportunities, as well as an assortment of edible goodies. We will be demonstrating new equipment and exploring topics of interest. This is a great opportunity to meet other Purple Oak customers. Our next event will be scheduled late spring.
The Quality Conferences
3/22-3/25/2010 in Orlando, FL

ISC West
3/23-3/26/2010 in Las Vegas, NV

KioskCom & The Digital Signage Show
4/14-4/15/2010 in Las Vegas, NV

DESIGN & Manufacturing-New England
4/21-4/22/2010 in Boston, MA

NA2010, The North American Material Handling & Logistics Show
4/26-4/29/2010 in Cleveland, OH



Purple Oak designs bar code and mobile data collection solutions for manufacturing, warehousing and distribution, and corporate business operations nationwide. We develop software, design bar code labels, perform site surveys, install wireless networks, provide integration services, and sell bar code equipment. Our customers range from Fortune 500 companies to small businesses desiring to improve the efficiency and accuracy of their data collection operations in all areas.

Pay us a virtual visit at Purple Oak
Spring is almost here!
By Linda Quirk

Robins aren't the only harbingers of this change in season. Most of us set our clocks ahead, this past weekend, to Daylight Savings time.
I hope one of the following links will bring April showers, flower shows and spring training to mind.
Look up or over to a creek's shoreline. You can't miss all the migrating birds enroute to their summer homes. It's a chance to identify a variety of our winged friends not routinely seen or heard in the neighborhood.
Forbes FYI - a supplement to Forbes Magazine has labelled the Platte River "Wings Over the Platte Spring Migration" as the #1 place in the world for Bird Watchers. In addition to the Cranes, between 14 and 16 million ducks and geese also pass through the area along with many other species of migratory birds.
The spring Sand Crane Migration in Platte, NB as opposed to southern, fall Sand Crane Migration through Jasper, IN keeps Interstate 80 traffic heavy with visitors.
The Rowe Sanctuary near Kearney, NB has a Crane Cam allowing anyone, not able to make the trek, to enjoy the birds.
Not all birds are migratory. The third egg of the 2010 nesting season has hatched at the Norfolk Botanical Garden eagle nest. This couple has history of laying 3 rather than 2 eggs for the last several years.
It has been a veritable soap opera as the family grows and survives. Classroom students, from all over, spy the area. I often check this site while my e-mail loads. This is one of the most viewed sites on the internet.
As the birds fly, maple sap runs. Much work goes into the making of pure syrup. It starts with tapping the trees and collecting the sap. The yield of sap varies greatly with the method of tapping, the size of the tree, and seasonal differences,
The average yield for a taphole is from 5 -15 gallons. Under favorable conditions a single taphole can produce as much as 40 - 80 gallons of sap in a single year. It takes about 10 gallons of sap to produce a quart of syrup. Boiling, steaming and bottling.
Pure maple syrup, whether collected in Massachuettes, Vermont or Michigan, is worth every minute of production and every penny paid.
Washington D.C. hosts many spring events. Cherry Blossom time in our nation's capitol is celebrated with the Cherry Blossom festival.
The Smithsonian Associates and the National Air and Space Museum share the Smithsonian Kite Festival, CRAFTED for Flight, with one and all at the Washington Monument on March 27th.
The Whitehouse Easter Egg Roll has been held for years.
Great Lakes BBQ Association - 2010 Winter Thaw Out and Practice Cook Off in Eagle, MI on 4/23-4/24. Get a head start on your BBQin' buddies.
The 81st Annual Tulip Time Festival in Holland, Michigan will be held 5/1 thru 5/8 this year. Many make the pilgrimage each year from all over the mid-west to enjoy the festivities and meet up with old friends.