CODE DEPENDENT is a bar code, mobile computing, and RFID newsletter to help you stay informed about the rapidly changing data collection industry. We welcome your comments, questions, and suggestions.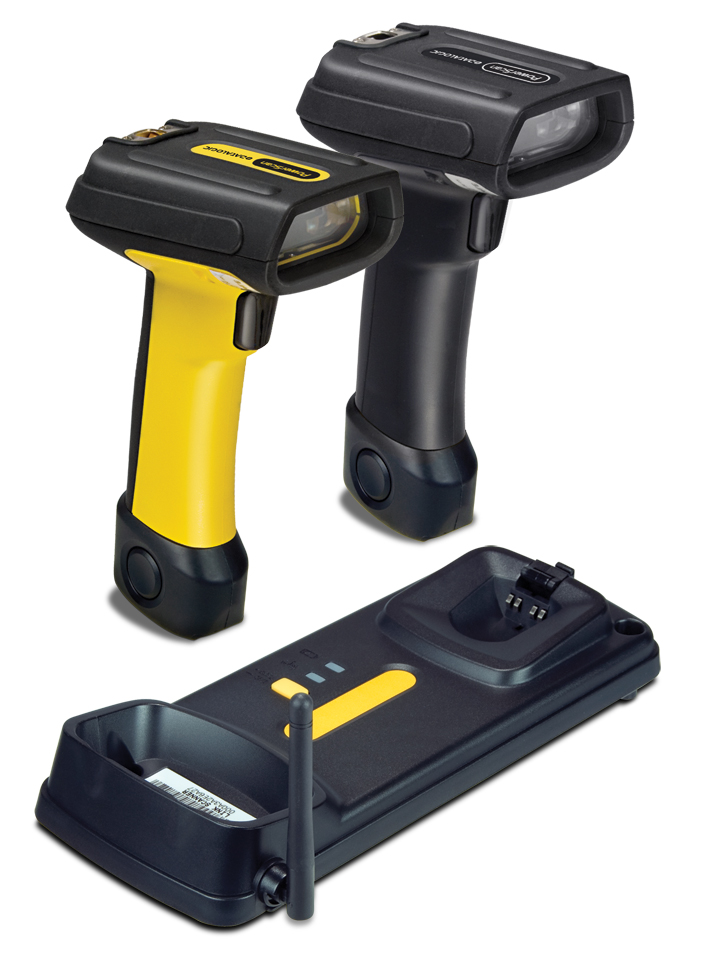 The Datalogic PowerScan PBT7100 cordless linear imaging bar code reader offers operator freedom from cable entanglement, rugged durability and extremely snappy reading performance - all at an affordable price.
The PBT7100 is light weight, yet very durable: It withstands a 6.5 foot drop to concrete, and carries an IP65 rating (excellent dust and moisture resistance).
The scanner is Bluetooth 2.0 Class 1 certified. It can connect directly to any commercial or embedded Bluetooth-compliant device. With the Datalogic base station, the transmission range is up to 328 ft.
Great for:Cordless scanning in industrial environments.
We like:Durability, standard Bluetooth, 3 year warranty.
On the other hand:Requires base station for maximum range.
MSRP:$750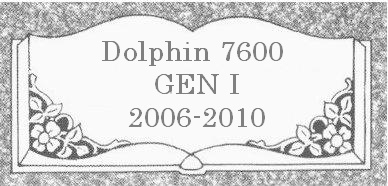 Honeywell has sent out a reminder notice concerning the Retirement schedule of the Dolphin 7600 GEN 1 Series of Mobile Computers. (This does not affect ALL Dolphin 7600 units.)
Contact Purple Oak at 847-965-8771 for details.

Standard Parking manages the parking lots for Chicago's O'Hare International Airport. During the winter season, each snowfall brings a small army of contracted snow removal equipment to the airport. Standard Parking is responsible for coordinating the snow removal effort across the huge expanse that is O'Hare, the nation's busiest airport.
Problem:
Heavy equipment is staged at the airport at the start of a snowfall event. It is important to keep track of arrival times, the location of the equipment at the airport, and the duration of service. Of course, tracking is done outdoors in cold and wet conditions. An early "brick and stick" tracking system failed to hold up in Chicago's winter weather. After the snowfall event, a great deal of administrative time was spent tabulating service periods, correcting the logs, and processing bills. Standard Parking had no reliable way to reconcile service invoices from contractors. This exposed them to billing discrepancies and over-charges, and often created contention with their service providers.
Solution:
Purple Oak designed an equipment tracking system to meet Standard Parking's unique needs. The system is comprised of Honeywell hand-held computers, O'Neil portable printers, and custom-built mobile software. Snow removal equipment is scanned as it arrives at the airport, and an acknowledgement receipt is printed and given to the driver. The equipment is also scanned and tracked as it moves from lot to lot, and idle time is recorded. When the equipment is ready to leave the airport, the system prints a return acknowledgement receipt. At the end of a shift, the data is transferred to Standard Parking's master database for processing.
Success:

Contractors receive printed receipts with start times and service periods. This has resulted in accurate invoices, as service providers know not to "fudge the numbers."
Post-event administrative hours and costs have been greatly reduced.
Contractor service records are easily retrieved and verified, practically eliminating billing discrepancies.
Better resource allocation: The system offers easy access to equipment usage records, allowing Standard Parking to better plan for each upcoming snowfall event.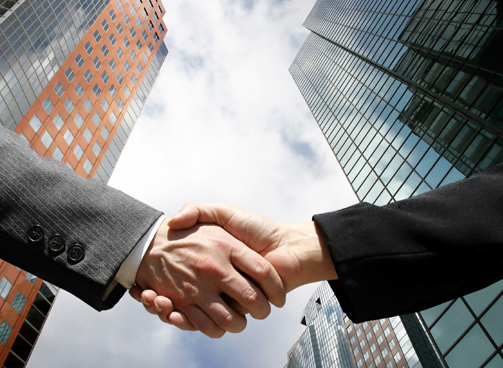 Have some free time this year? Looking to meet new people to network with? Check out these conferences and conventions.
Greenbuild International Conference & Expo
11/17-11/19/10 in Chicago, IL

Grid-Interop 2010
11/30-12/3/10 in Chicago, IL

IT Roadmap Conference & Expo
2/8/2011 in New York City, NY

Green Manufacturing Expo
2/8-2/10/2011 in Anaheim, CA

Border Security Expo 2011, 5th Annual
2/15-2/16/2011 in Phoenix, AZ

Purple Oak designs bar code and mobile data collection solutions for manufacturing, warehousing and distribution, and corporate business operations nationwide. We develop software, design bar code labels, perform site surveys, install wireless networks, provide integration services, and sell bar code equipment. Our customers range from Fortune 500 companies to small businesses desiring to improve the efficiency and accuracy of their data collection operations in all areas.

Pay us a virtual visit at Purple Oak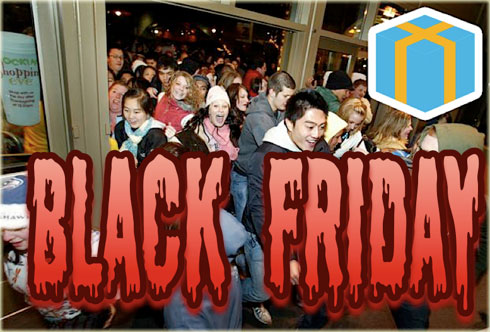 Black Friday
By Laura Schenke
There is nothing like a nice Thanksgiving dinner with family, complete with a juicy turkey, flaky crescent rolls, buttery mashed potatoes and a serving of cranberries. For many Americans, Thanksgiving means one more thing: The start of the holiday shopping season, (cue the duhn, duhn, duhn) BLACK FRIDAY!
The day following Thanksgiving has been dubbed Black Friday, when million of people participate in the holiday shopping rush. The term is said to have originated in Philadelphia, as police noted the spike in vehicle and pedestrian traffic.
For us consumers, this day really means great deals. You can buy all your holiday gifts in one day, and maybe even a few things for yourself. After all, you deserve something for braving the crowds and surviving long lines of shoppers.
Some stores start their sales at midnight, others at the wee hours of the morning. But what they all have in common are "early bird" deals. There are many websites (and Twitter) devoted to Black Friday, giving consumers access to stores' highly-anticipated Black Friday ads.
Stumped for gift ideas? How about the runaway alarm clock, remote control keys locator or even the popular iPad? I recommend making a list before heading to the mall. Research which store has the best deals, and plan for sell-outs by scouting back-up locations for the most sought-after items.

Good Luck and Happy Shopping!