CODE DEPENDENT is a bar code, mobile computing, and RFID newsletter to help you stay informed about the rapidly changing data collection industry. We welcome your comments, questions, and suggestions.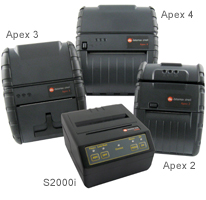 Datamax-O'Neil announces that they have integrated the former Extech Apex printers into their printer portfolio. The rebranded printers are now available to the company's worldwide partner network.
The Apex printer family offers full-featured, portable, direct thermal, receipt printers designed for various job environments. These printers are light weight, compact, and easy to use.
The Apex printers bring diversity into the Datamax-O'Neil portable printer family. The existing Datamax-O'Neil portables are known throughout for their industry-leading rugged reliability. The Apex printers bring a value element that will appeal to customers that demand ease of operation, reliability and low cost, but don't require the extremely rugged characteristics needed for certain applications.
The Apex 2 and Apex 3 printers are available with serial and Bluetooth® as standard communication interfaces. The Apex 4 is offered with USB and Bluetooth as standard. An 802.11 b/g communication interface is available as an option for the Apex series printers.
A high capacity, long lasting battery with easy charging options and simple drop-in paper system increases the productivity of mobile workers. Three grades of receipt paper have been tested and qualified as Datamax-O'Neil Certified Supplies. The paper grades will meet the business requirements for nearly all applications.
Great for: field sales and service, hospitality, mobile POS
We like: 2, 3 and 4-inch receipt capabilities
On the other hand: Our customers prefer ruggedized mobile printers
MSRP: $595.00-$1,025.00
Honeywell has provided the End-of-Build schedule for their Dolphin 7900. Honeywell will not accept hardware or service orders for the D7900 after October 15, 2010. The product retirement notice does not affect Dolphin 7900 peripherals or accessories that are also used with the Dolphin 9900 mobile computer.
This Product Alert provides valuable, advance information concerning the retirement schedule of the D7900 mobile computer.
Two benefits of this retirement notice are the ability for customers to purchase the D7900 hardware they require or allow time for the migration to other mobile computers, if warranted.
Honeywell will maintain their commitment to our customers by supporting and servicing discontinued product at all worldwide service centers throughout the life of all warranties in place as long as the required parts are available.
Please contact Purple Oak at 847-965-8771 with any needs or questions you may have concerning this mobile computer.
Dolphin 7900 accessory list...

Bloomington-Normal Seating Company (BSC) is a just-in-time manufacturer and tier-1 supplier of automobile seats to Mitsubishi Motors. Seat manufacturing is a multi-stage process involving numerous stations where data must be collected and passed along with the product.
Problem:
BSC sought a data collection solution that would capture information during the assembly process directly into their host system. BSC needed to automate the collection of component and QC data so that little or no human intervention would be required. It was important to reduce "misloads" - assembly errors caused by missing or bad information from previous stations. Side-curtain airbags are installed in all front-seat assemblies, and capturing traceability data was critical. Perhaps most importantly, the data would be made available to Mitsubishi when the product was delivered.
Solution:
Purple Oak developed a solution that combines RFID and bar coding, and interfaces directly with BSC's manufacturing system. The system uses Texas Instrument's TIRIS low-frequency RFID tags and Symbol Cyclone scanners for hands free reading of bar coded serial numbers on airbag components.
At the start of the line, BSC affixes an RFID tag to the seatback and "registers" it with a tag reader. Next, the airbag serial number is scanned, and the seatback assembly is then matched with a seat bottom to form a single production unit. At each stage in the assembly process, an antenna reads the RFID tag to identify the seat being built. Lot numbers and safety-related data, including quality checks and torque readings, are recorded.
At the end of the line, the RFID tag is read one last time, to inform the host system the seat is complete. The tag is removed from the assembly, and it is re-used again and again
Success:

Data is captured with minimal involvement by the operator, with a high level of accuracy, and with no paperwork.
Reusable RFID tags keep costs low.
Direct interface with the manufacturing system makes data readily available to BSC management and Mitsubishi.
The system is simple to use, and makes training new operators easy.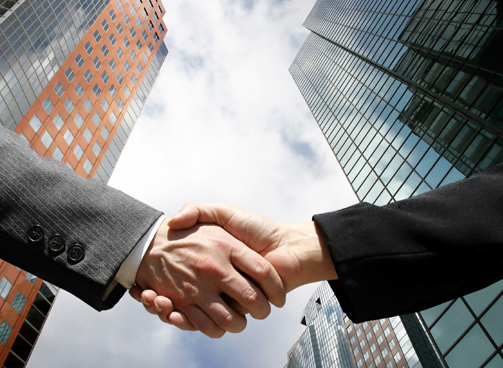 Breakfast & Bar Codes is a Purple Oak event featuring hands-on demonstrations, education, and networking opportunities, as well as an assortment of edible goodies. We will be demonstrating new equipment and exploring topics of interest. This is a great opportunity to meet other Purple Oak customers. Our next event will be scheduled in late summer.
PSA-TEC 2010
5/24-5/28/2010 in Rosemont, IL

NFPA Conference & Expo
6/7-6/10/2010 in Las Vegas, NV

ITRoadmap Conference & Expo
6/8/2010 in Atlanta, GA

ATX East, Automation Technology Expo
6/8-6/10/2010 in New York, NY

National Sports Safety and Security Conference and Exhibition
8/2-8/4/2010 in New Orleans, LA

Assembly & Automation Technology Expo
9/28-9/30/2010 in Rosemont, IL

ASIS 2010, 56TH Annual Seminar and Exhibits
10/12-10/15/2010 in Dallas, TX

The Assembly Summit
10/18-10/20/2010 in Clearwater Beach, FL

Purple Oak designs bar code and mobile data collection solutions for manufacturing, warehousing and distribution, and corporate business operations nationwide. We develop software, design bar code labels, perform site surveys, install wireless networks, provide integration services, and sell bar code equipment. Our customers range from Fortune 500 companies to small businesses desiring to improve the efficiency and accuracy of their data collection operations in all areas.

Pay us a virtual visit at Purple Oak
Vacation Getaways
By Linda Quirk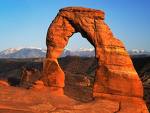 We've worked hard this winter and look forward to a couple of weeks away from the old homestead. It's time to pack up the car or camper with the kids, the dog and too much gear. You're going on vacation.
The direction chosen or the destination sought is the subject of much spirited discussion. Preferences are debated. Calendars and maps are consulted. May I offer a suggestion? Head to a National Park in your state or 3000 miles across the country. Hop a plane or cruise to Alaska or Hawaii. These trips and experiences are rarely forgotten.
The National Park Service has captured the differing climates, scenery and historical areas of the United States. The locations highlight varied geomorphic process and the resulting landscapes. The N.P.S. is charged with the preservation and maintenance of these parks. Educational and recreational resources are shared with U.S. residents and the world.
President Ulysses S. Grant named Yellowstone as the world's first National Park in 1872. It covers 3,472 square miles. 63 air miles north to south and 54 air miles east to west. The park resides in three states, 96% in Wyoming, 3% in Montana and 1% in Idaho. Yellowstone is larger than Rhode Island and Delaware combined.
Theodore Roosevelt set aside parcels of protected land for future generations by creating our National Park System in 1916.
Many amenities and conveniences are available throughout the parks. Lodging, camp sites, food, lectures, nature walks, guided hikes and shopping abound.
Memberships and season passes make the parks more affordable and accessible to visitors.
National Geographic has featured many parks in their magazine and on their web site. They are a great reference for your trip with maps, quizzes and photos.
Ken Burns, celebrated American documentarian, created the series "The National Parks, America's Best Idea" for PBS. Burns wore many hats on this project, often serving as writer, cinematographer, editor and music director in addition to producing and directing.
Need to broaden your horizons? Cross the border to Canada and see Banff, Jasper or Waterton Lakes. Head South to Mexico's parks.
Who is he? Smokey Bear or Smokey the Bear?
We're shoot lots of photos on our vacations. We can't wait to share them with our lucky neighbors. Some have really captured the magnificent landscapes of our parks. Ansel Adams and wife, Virginia Best, shared their love of the outdoors in inspirational black and white.
The outdoor man's motto "Take nothing but pictures and leave nothing but footprints" should be the mantra of all our Park's visitors. Origins of this quote have been debated, but no matter, help the National Park Service to preserve the land for many generations to come.