| | |
| --- | --- |
| Purple Oak | September 2010 |
CODE DEPENDENT is a bar code, mobile computing, and RFID newsletter to help you stay informed about the rapidly changing data collection industry. We welcome your comments, questions, and suggestions.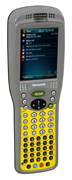 Honeywell has recently announced a non-incendive version of the Dolphin 9900.
The 9900ni mobile computer has all the features of the standard Dolphin 9900 series plus an additional Underwriter's Laboratory (UL) certification, ensuring safe operation in hazardous environments including chemical, oil and gas, life sciences and utilities.
Aside from being safe in hazardous locations the Dolphin 9900ni is equipped with wireless full area networking, Bluetooth, and built in GPS technology.
This mobile computer comes running Windows Mobile 6.1 and includes Shift-Plus Power Management that ensures continual battery power beyond a full work shift.
Great for: Hazardous industries/locations
We like: Great display, full keypad, long-lasting battery.
On the other hand: Price premium for non-incendive unit
MSRP: $2,972 - $3,437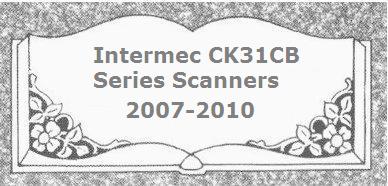 Intermec has sent out the second notice concerning the Retirement schedule of the CK31CB series of Mobile Computers.
Contact Purple Oak at 847-965-8771 for details.

VG Supply Company is a wholesale distributor of lawn, garden and nursery supplies, headquartered in Park Ridge, IL. Every year, VG Supply distributes thousands of pallets of fertilizer, insecticide, and other garden and landscaping products, with the bulk of their business occurring between January and June. In addition to serving large suppliers like Ortho, Scott's, and Johnson Wax, VG fills a large number of customer orders for non-stock product from their annual lawn and garden show.
Due to the seasonal nature of the business, VG employs many part time and temporary employees, and this created certain order fulfillment problems. They suffered from a heavy volume of returns due to picking errors, and experienced low productivity because pickers had trouble locating non-stock items needed to fill show orders.
Order picking errors were made worse because much of VG's inventory is available in a variety of packaging configurations, so the same UPC could be packaged as a carton, case, display, and single unit. Pickers were routinely filling orders with both incorrect quantities and incorrect product, causing VG to lose customer trust, as well as money.
VG's primary warehouse automation goal was to direct warehouse personnel through the process of receiving, put-away, and picking so that inventory would make it from the loading dock, to the correct stock location, to the correct customer, speeding the order picking process and minimizing customer returns. Pickers needed to be directed to both the correct product and the correct packaging type, and the picking function needed to calculate quantities based on the packaging type. In addition, warehouse personnel needed to be able to cancel or revise shipments at the last minute and return picked items to their proper warehouse location if a customer canceled an order.
VG also wanted to keep their existing custom order processing software because employees were familiar with the system and it met many of their needs. They wanted the new warehouse system to talk directly to the existing system, enabling them to transfer orders to and from the system, and get more information via new reports.
Purple Oak's FELIX wireless warehouse management system gave VG Supply the automation needed for their facility without the complexity and expense of other warehouse systems. FELIX uses Dolphin hand held computers from HHP to manage receiving, shipping, transfer, and physical count operations, as well as directed picking and put-away functions. In addition, FELIX's Sweeper module links the warehouse functions with VG Supply's existing order processing system, making the two systems seamless, and minimizing the impact on their existing operations.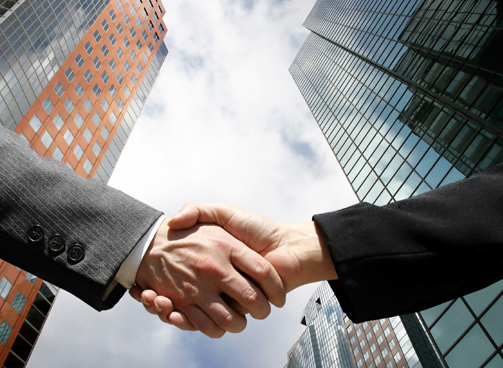 Have some free time this fall? Looking to meet new people to network with? Check out these conferences and conventions.
Assembly & Automation Technology Expo
9/28-9/30/2010 in Rosemont, IL

WEFTEC 2010, 83rd Annual Environment Federation Technical Exhibition & Conference
10/2-10/6/2010 in New Orleans, LA

ASIS 2010, 56TH Annual Seminar and Exhibits
10/12-10/15/2010 in Dallas, TX

The Assembly Summit
10/18-10/20/2010 in Clearwater Beach, FL

IFMA's World Work Place Conference & Expo
10/27-10/29/2010 in Atlanta, GA

The AIM Expo, The Auto ID & Mobile IT Annual INdustry Showcase
11/1-11/03/2010 in Chicago, IL

Purple Oak designs bar code and mobile data collection solutions for manufacturing, warehousing and distribution, and corporate business operations nationwide. We develop software, design bar code labels, perform site surveys, install wireless networks, provide integration services, and sell bar code equipment. Our customers range from Fortune 500 companies to small businesses desiring to improve the efficiency and accuracy of their data collection operations in all areas.

Pay us a virtual visit at Purple Oak
TV Through the Decades
By Laura Schenke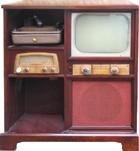 Console, Boob Tube, Telly, TV
Over 75 years ago is when the first TV was introduced and have the times changed since then.
TV started with very sparse programming. We didn't have "must see TV". The programs that aired were specials like elections, news reports, and sporting events. But now in the new millennium if we miss something we can turn to our trusty DVR (Digital Video Recorder). No, strike that, we never miss anything because of our DVRs.
Did you know:
99% of households own at least 1 TV.
The average house has 2.24 TV sets
6 Hours and 47 minutes is the average time a TV is on in the house
66% of families watch TV while they eat dinner
Americans watch 25 BILLION hours of TV annually.
Well now that we know that some of you probably have your TV on while you read this:
Let's talk about the Fall Preview. I have my DVR set to record my favorite returning shows and even some series premieres.
Not only have the TV sets changed but what we watch on them as changed too.
1930's - Shows were unheard of. Families only watched news and special events.
40's - Color TV was introduced along with Howdy Doody.
50's - I Love Lucy and the HoneyMooners premiered to name a few
60's - Popularity grew as 75 million people watch the Beatles and The Ed Sullivan Show.
70's - One line: "Can you tell me how to get, How to get to"
80's - Sitcoms rose to the top as we grew to love Roseanne, The Cosby Show, and Married with Children.
90's - We put the FCC to work with shows like Friends, Seinfeld, and The Simpsons.
2000 - Is the decade of reality TV. American Idol, Survivor, and The Amazing Race have given the average Joe their 15 minutes of fame.
For decades families have sat down in front of the TV for either family bonding, relaxing, or eating dinner. We have enjoyed some of the best TV shows of all time.