CODE DEPENDENT is a bar code, mobile computing, and RFID newsletter to help you stay informed about the rapidly changing data collection industry. We welcome your comments, questions, and suggestions.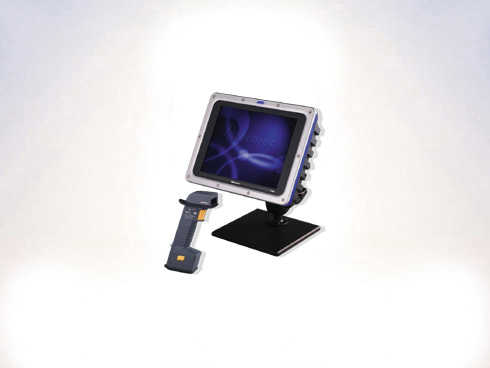 The Intermec CV60 terminal is a ruggedized full-screen computer for shop-floor or vehicle-mount applications. This makes data readily accessible at the dock, warehouse floor or in a trailer. A full complement of wired and wireless options is available.
The design of the CV60 allows for convenient swap out of hard drives. In addition, its large high-resolution display (with touch screen capabilities) simplifies user interaction.
The housing on the CV60 was manufactured to withstand dust, moisture, and extreme temperatures. There are three display options: a standard screen for most indoor applications, a day light readable display for outdoor use, and a heated display for freezers.
Great for: Mobile and stationary industrial computing
We like: Rugged design, display options
On the other hand: Can be pricey
MSRP: $6,540 - $8,895

Bloomington-Normal Seating Company (BSC) is a just-in-time manufacturer and tier-1 supplier of automobile seats to Mitsubishi Motors. Seat manufacturing is a multi-stage process involving numerous stations where data must be collected and passed along with the product.
Problem:
BSC sought a data collection solution that would capture information during the assembly process directly into their host system. BSC needed to automate the collection of component and QC data so that little or no human intervention would be required. It was important to reduce "misloads" - assembly errors caused by missing or bad information from previous stations. Side-curtain airbags are installed in all front-seat assemblies, and capturing traceability data was critical. Perhaps most importantly, the data would be made available to Mitsubishi when the product was delivered.
Solution:
Purple Oak developed a solution that combines RFID and bar coding, and interfaces directly with BSC's manufacturing system. The system uses Texas Instrument's TIRIS low-frequency RFID tags and Symbol Cyclone scanners for hands free reading of bar coded serial numbers on airbag components.
At the start of the line, BSC affixes an RFID tag to the seatback and "registers" it with a tag reader. Next, the airbag serial number is scanned, and the seatback assembly is then matched with a seat bottom to form a single production unit. At each stage in the assembly process, an antenna reads the RFID tag to identify the seat being built. Lot numbers and safety-related data, including quality checks and torque readings, are recorded.
At the end of the line, the RFID tag is read one last time, to inform the host system the seat is complete. The tag is removed from the assembly, and it is re-used again and again
Success:

Data is captured with minimal involvement by the operator, with a high level of accuracy, and with no paperwork.
Reusable RFID tags keep costs low.
Direct interface with the manufacturing system makes data readily available to BSC management and Mitsubishi.
The system is simple to use, and makes training new operators easy.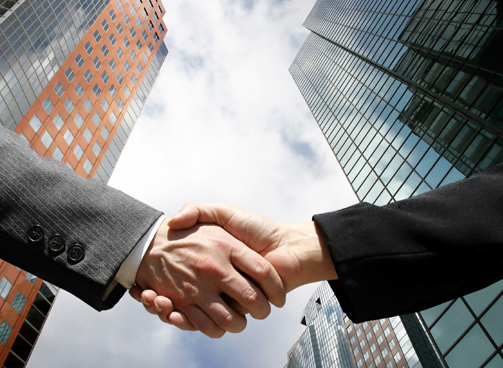 Have some free time this year? Looking to meet new people to network with? Check out these conferences and conventions.
RSPA Inspire Thought Leadership Summit
1/23-1/26/2011 in Maui, HI

ITExpo East
2/2-2/4/2011 in Miami, FL

IT Roadmap Conference & Expo
2/8/2011 in New York City, NY

Green Manufacturing Expo
2/8-2/10/2011 in Anaheim, CA

RSA Conference
2/14-2/18/2011 in San Francisco, CA

Border Security Expo 2011, 5th Annual
2/15-2/16/2011 in Phoenix, AZ

Purple Oak designs bar code and mobile data collection solutions for manufacturing, warehousing and distribution, and corporate business operations nationwide. We develop software, design bar code labels, perform site surveys, install wireless networks, provide integration services, and sell bar code equipment. Our customers range from Fortune 500 companies to small businesses desiring to improve the efficiency and accuracy of their data collection operations in all areas.

Pay us a virtual visit at Purple Oak
New Year Resolutions
By Laura Schenke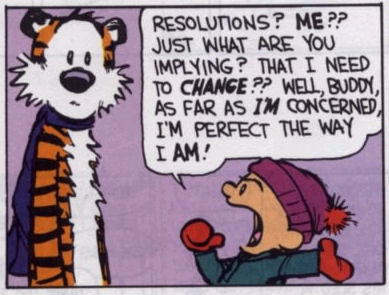 For most of us New Year's Eve is a day to get one last dose of guilty pleasure, because January 1st we attempt to keep at least one resolution.
New Years resolutions started some 4000 years ago. Back then the most popular resolution was to return borrowed farm equipment. Today the top ten New Years Resolutions include weight loss, quitting smoking, and getting organized.
Unfortunately, the success rate on these resolutions isn't very high. But it's still fun to make them even if we aren't achieving all of them.
So congratulations to all of you who are still going strong here in the 2nd week of January. To those of us who have fallen off the resolution bandwagon, or never even jumped on, here are some tips to help you out.
First try following Jerry Seinfeld's Productivity Secret. If Seinfeld's "highly" motivating article doesn't kick you into gear, then try using a tool to manage your resolution. You can find a variety of them to help track your weight loss, finances and other goals.
Perhaps using these tools will turn this into a successful year after all. Good luck and best of wishes in 2011!